Seafall Earrings | Collection #8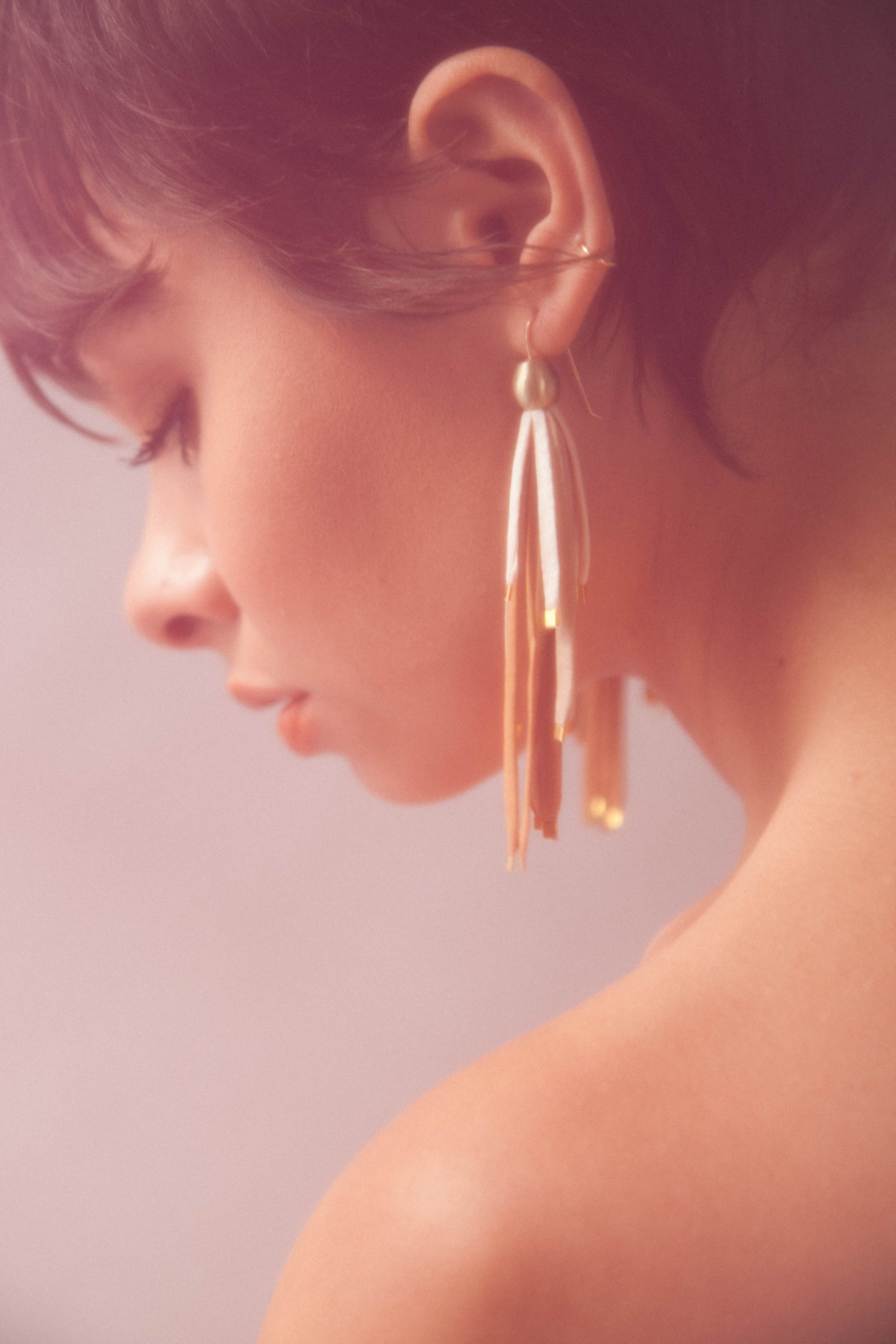 Seafall Earrings | Collection #8
A gradual cascade of silk strands fall from a cast brass pod; a swaying, swinging, statement earring.
The Seafall Earrings are hand made using bronze pods, and botanically dyed silk strands finished with gilded tips. The Seafall Earrings measure 4" in length each, and feature 14K gold fill ear wires. Model is wearing earrings in Flesh Multi.
All colors are achieved via botanical dyes. Canary is dyed with Osage. Buff is dyed with Black Walnut. Sienna is dyed with Cutch. Verdant is dyed with Indigo and Osage. Madder is dyed with Madder Root. Due to the hand dyed nature of our jewelry slight variations in color are to be expected. We believe that this adds to the uniqueness of each piece.
All items are hand made in San Francisco, and colors were created in collaboration with Bay Area textile designer/artist Sierra Reading.