Petit Strand Bracelet | Collection #8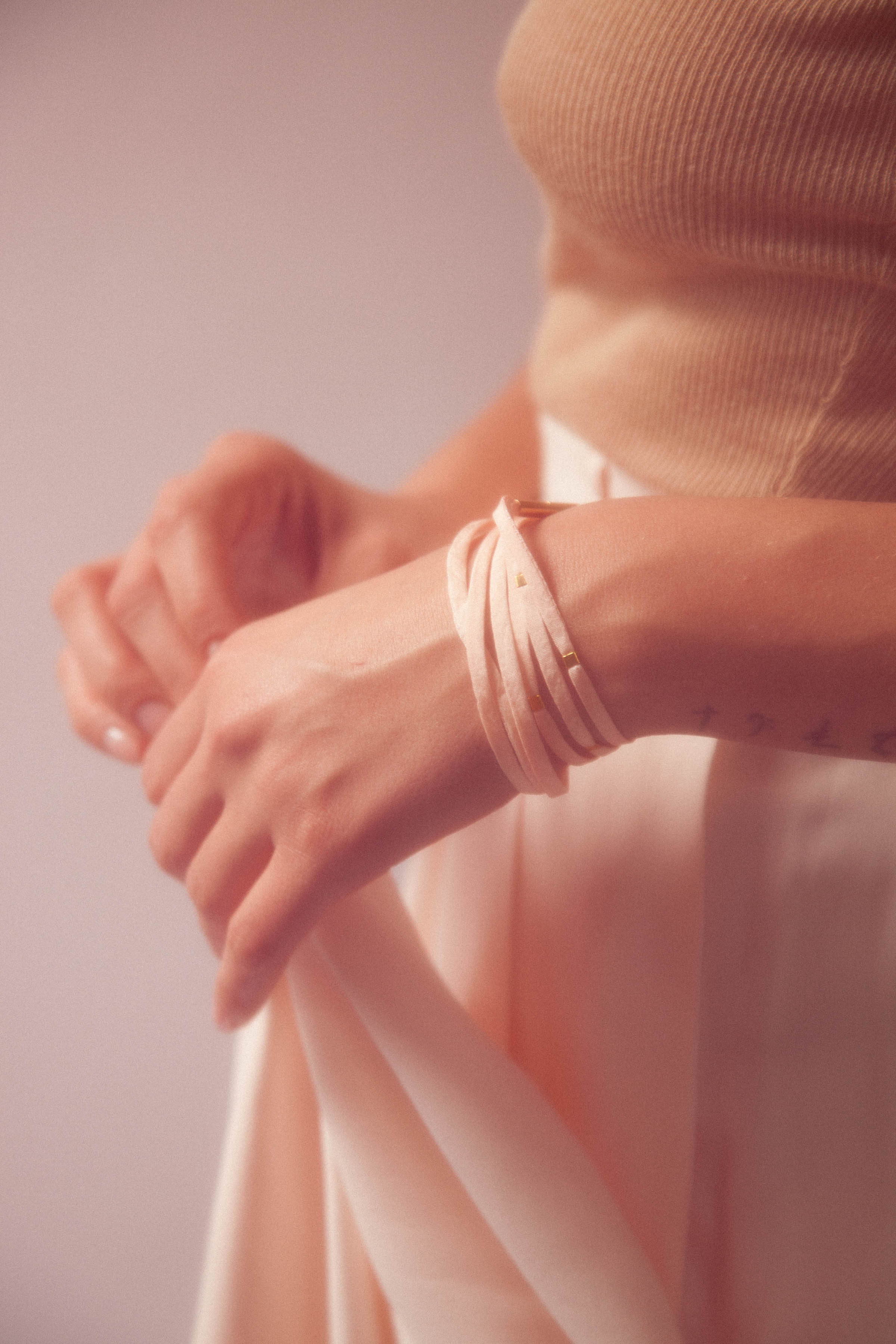 Petit Strand Bracelet | Collection #8
Delicate silken strands encircle the wrist as a bracelet or connect to create a necklace of multiple lengths.
The Petit Strand Bracelet is hand made using botanically dyed silk. The Petit Strand Bracelet measures 7" around. The closure is plated 24K gold and magnetic. Model is wearing bracelet in Madder.
All colors are achieved via botanical dyes. Canary is dyed with Osage. Buff is dyed with Black Walnut. Sienna is dyed with Cutch. Verdant is dyed with Indigo and Osage. Madder is dyed with Madder Root. Due to the hand dyed nature of our jewelry slight variations in color are to be expected. We believe that this adds to the uniqueness of each piece.
All items are hand made in San Francisco, and colors were created in collaboration with Bay Area textile designer/artist Sierra Reading.