Knot Bracelet: The Throughline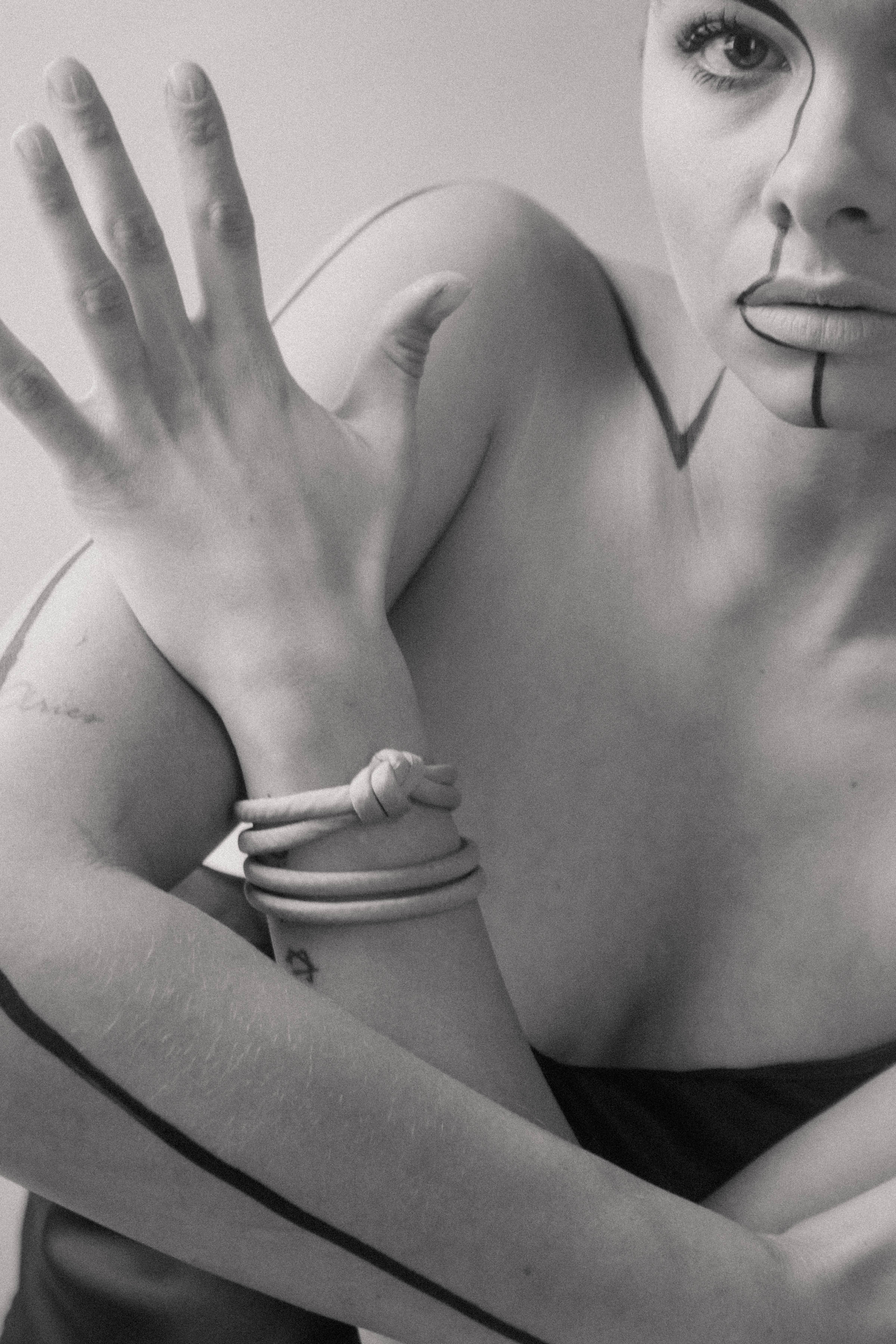 Knot Bracelet: The Throughline
Wear the Knot Bracelet alone as a simple, modern statement or pair with additional styles in The Throughline collection to create necklaces of varying length, style, and color. The Knot Bracelet measures 7" in length, and is securely closed with a brass or silver magnetic clasp. Model is wearing The Knot Bracelet in Sand (Image 1) and paired with the Base Bracelet (Image 2).
The Throughline is a modular jewelry line made up of 6 units that can be worn and bought separately or can be connected via magnetic closures to create several variations on length, style, and color. The Throughline features raw and vintage silk, vintage rayon, and organic cotton fill.
All items are hand made in San Francisco.