Anemone Arc Necklace | Collection #8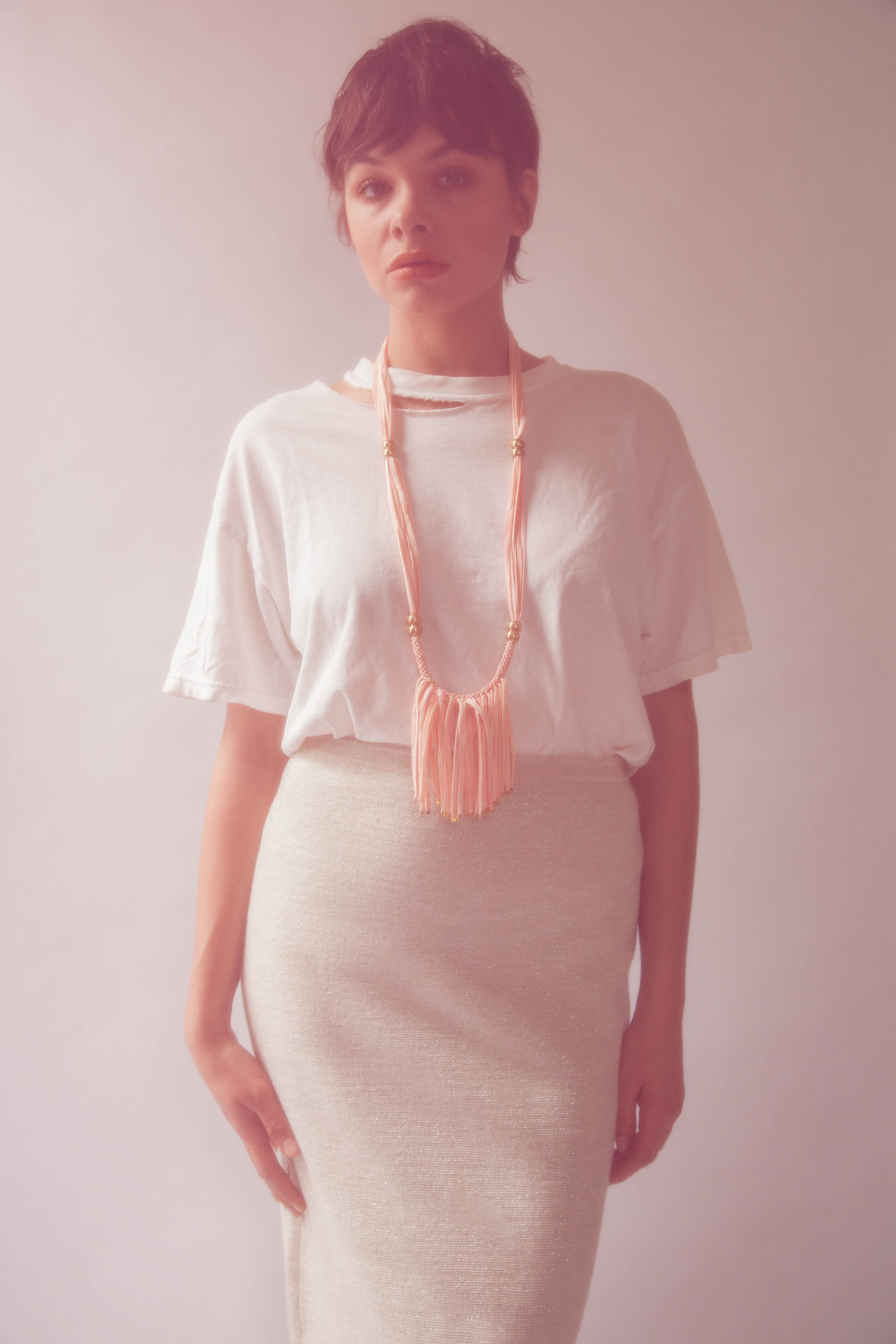 Anemone Arc Necklace | Collection #8
An arc of hand braided silk, embellished with individually placed gild tipped strands hangs and sways at the waist.
The Anemone Arc Necklace is hand made using botanically dyed and braided silk. The Anemone Arc Necklace measures 44" around, and features magnetic brass closures which allow for a variety of styling options. Magnetic closures on upper sides can be detached to create a shorter necklace style. The fringed arc can be detached and worn as the Anemone Arc Bracelet or added to a single side to create a shorter necklace style. The sides portions of the necklace can be detached to be worn as New Strand Bracelets, and the longer portion can be worn as a simple short necklace. Model is wearing necklace in Madder.
All colors are achieved via botanical dyes. Canary is dyed with Osage. Buff is dyed with Black Walnut. Sienna is dyed with Cutch. Verdant is dyed with Indigo and Osage. Madder is dyed with Madder Root. Due to the hand dyed nature of our jewelry slight variations in color are to be expected. We believe that this adds to the uniqueness of each piece.
All items are hand made in San Francisco, and colors were created in collaboration with Bay Area textile designer/artist Sierra Reading.